Sri Lanka Adventure
$3000.00
Sri Lanka: Culture & Wildlife
March 2018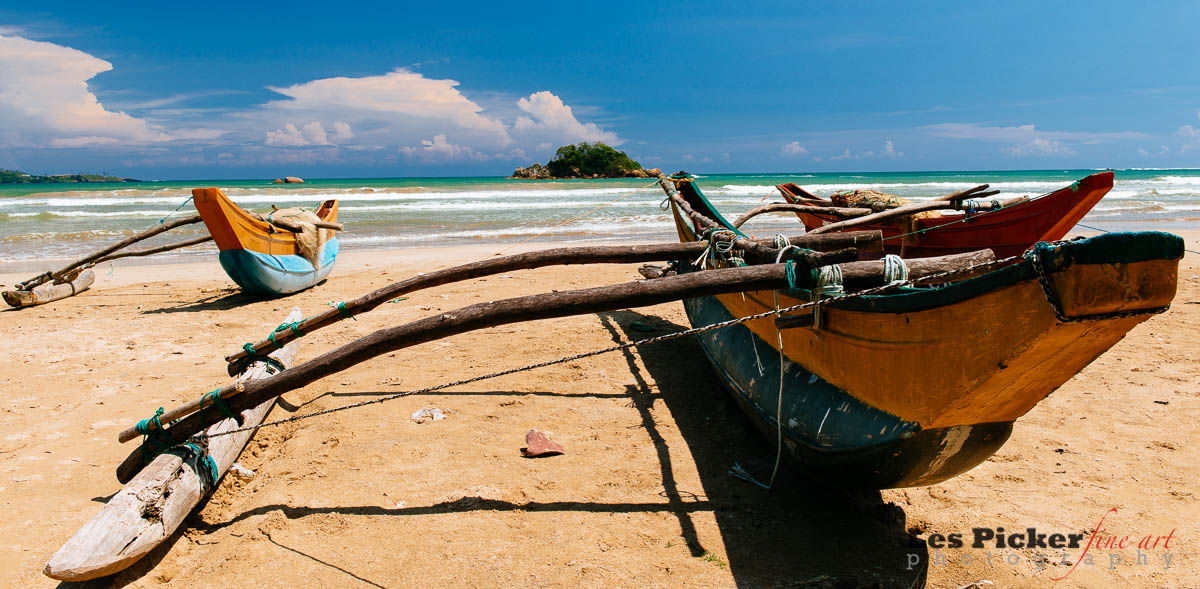 Photo Tour Description
Some call it the most beautiful island in Asia. Whether or not you agree, Sri Lanka (formerly known as Ceylon) is most definitely a sparkling, mostly undiscovered jewel for its combination of geology, flora, fauna, people, culture and tropical weather. Sri Lanka has enjoyed peace and prosperity since its insurrection ended several years ago. Food and accommodations across the country are excellent.
Join us for a 12-day (11-night) exploration of the unparalleled photographic possibilities in this island nation. Located off the southernmost tip of India, Sri Lanka is replete with some of the oldest Buddhist and Hindu temples in the world (many still in use), some of the friendliest and most photogenic people on Earth, and wildlife that rivals Africa's best locations − all at a fraction of the cost.
In this photography tour we will intimately explore Sri Lanka's landscape, from vaunted mountains to its pristine seashore, from its tidy and colorful tea plantations to its lush forests.
Each morning we will embark on an adventure taking us from fog-shrouded tea plantations to cascading waterfalls, en route to photographing mountain sunsets. We will visit the country's most picturesque temples and historical structures for architectural photos and opportunities to interact with Sri Lanka's wonderful indigenous people. One of the highlights of the tour will be spending two days in famed Yala National Park, which boasts the densest wild leopard population on earth, along with bull elephants, crocodiles, water buffalo, monkeys and an incredible variety of colorful birds. Most evenings we will have an optional image review and critique. See what other's had to say about Les' previous Sri Lanka photo-tour.
Our air-conditioned bus will also have a certified country guide and a porter throughout the trip to help with luggage at each stop. Porters are also available inexpensively at each location for those who wish to hire someone to help carry photo gear.
The workshop will be led by Les Picker, Les' blog is widely followed and often quoted by media. Les received the prestigious Canada Northern Lights Award for Best Travel Photography. Les received a doctorate in ecology and has worked as a nature and photography guide in many locales.
Workshop is limited to 8 participants.
Tour Itinerary
Day 1
Arrive in Columbo, capital of Sri Lanka. We arrange for you to be picked up at the airport and taken to your hotel for a good night's sleep.
8:00–9:00 PM Welcome and Orientation
Day 2: Dambulla and Surrounding Region
Dambulla is famous for its rock paintings and rock temples and is one of the most important sites for Buddhist pilgrimage. Dambulla leaves a lasting impression on many visitors. The heady mix of ancient art and fervent religious activity combined with the spiritual location leaves many visitors overwhelmed by the experience.
Image review and discussion (each night)
Day 3: Sigiriya
Visit Sigiriya Rock Fortress archaeological site for a morning shoot and climb throughout the complex.
Afternoon safari in Minneriya National Park for Elephants. Over 300 elephants gather on the receding shores of the Minneriya Tank. 'The Gathering' of Elephants at Minneriya is an awesome natural spectacle.
Day 4: Landscapes and tea plantation
Visit Nuwara Eliya, stopping for landscape images. En-route visit a Tea plantation. Overnight at Nuwara Elliya, a very rural, gorgeous mountain region with gorgeous landscape and waterfall photo opps.
Day 5: Horton Plains National Park
Full day visit to Horton Plains National Park. Walk though the grasslands and Cloud Forests to a popular viewpoint know as World's end, which is an escarpment with a 870 m drop. Horton Plains offers excellent opportunities to photograph Sambar, Sri Lanka's largest species of deer which are seen near the entrance. We look for montane endemics Yellow- eared Bulbul, Sri Lanka Bush Warbler, Sri Lanka Wood Pigeon, Sri Lanka White Eye, Dull Blue Flycatcher and if lucky the scarce montane endemic, Sri Lanka Whistling Thrush and many other birds. Also visit scenic Bakers Falls.
Day 6: En route to Yala National Park
Many opportunities for landscape and rural village images.
Day 7: Yala National Park (2 safaris; morning and evening)
A true highlight for anyone visiting Sri Lanka, we will take open-air safari vehicles through Yala NP. Yala is a forested park on the southwest side of the island, bordered by the Indian Ocean. Here we have the chance to see its famous leopards (the highest density of leopards in the world), huge bull elephants, water buffalo, monkeys, wild boar, colorful birds and other wildlife. Safaris take place at sunrise and in mid to late afternoon. In between we have time for a siesta or for individual photography outside the park.
Day 8: Yala National Park and Udawalwe
Leave for Udawalawe for one night. Afternoon photography safari in Udawalawe National Park where close to 50–60 Elephants can be seen and the Nursery Herd which comprise of many baby Elephants is one of the key attractions. The park is good for birds of prey and we will look for Grey-headed Fish Eagle, Black-shouldered Kite, Changeable Hawk Eagle, Crested Serpent Eagle, White-bellied Sea Eagle, Shikra, Common Kestrel, Brown Fish Owl and Western Marsh Harrier and many others.
Day 9: Galle
Travel to the old port city of Galle for two nights, via Weligama. En-route photograph the stilt fishermen in the region.
Day 10: Galle
Morning photo walk through the historic town. In the afternoon a photography session at the Galle Fort (UNESCO world heritage site). Here we focus on street photography and daily life. There are several buildings still rich with their original architecture. The maritime museum and the old Dutch museum harbor many artifacts of the colonial period of the country. The Dutch Church, built in the 18 century, is a unique photo opp.
At dusk take a walk along the shoreline.
Day 11: Columbo
After breakfast we leave for Columbo. Take a walking tour of the capital city's historical Fort and Pettah districts, where we will find everything from textiles to electronics to spices. The Old Dutch Museum, built in the 17th Century, still maintains its pristine architecture. The walk continues into the commercial hub of Colombo, now host to high-end restaurants, bars and shops, where we can take a breather, admire the artifacts and have a drink or two.
Day 12: Departure
After a quick meeting, exchange of email addresses and a wrap-up, we leave for the airport, exhausted, but with some memorable experiences and incredible images.
Tour fee: $7,650 USD, double occupancy. Single room supplement is $1,025. Your fee includes the finest hotels, in-country transportation, two excellent meals/day (breakfast and dinner), qualified and licensed English-speaking guide, experienced driver, porter, photography guide (Les Picker), entrance fees, walking tour fees, safari jeeps, in-country tour taxes, water and snacks.
Not included: Airfare, tips, alcoholic beverages, some lunches.
Deposit: $3,000; non-refundable after December 15, 2017. Remainder of fee will be billed and is due by December 28, 2017. Register below..
Detailed instructions regarding clothing, equipment and other information will be provided for participants when they register. Please note that daily destinations may change due to weather, impassable roads, or other conditions beyond our control.
Dubai Extension (4 days)
March 2018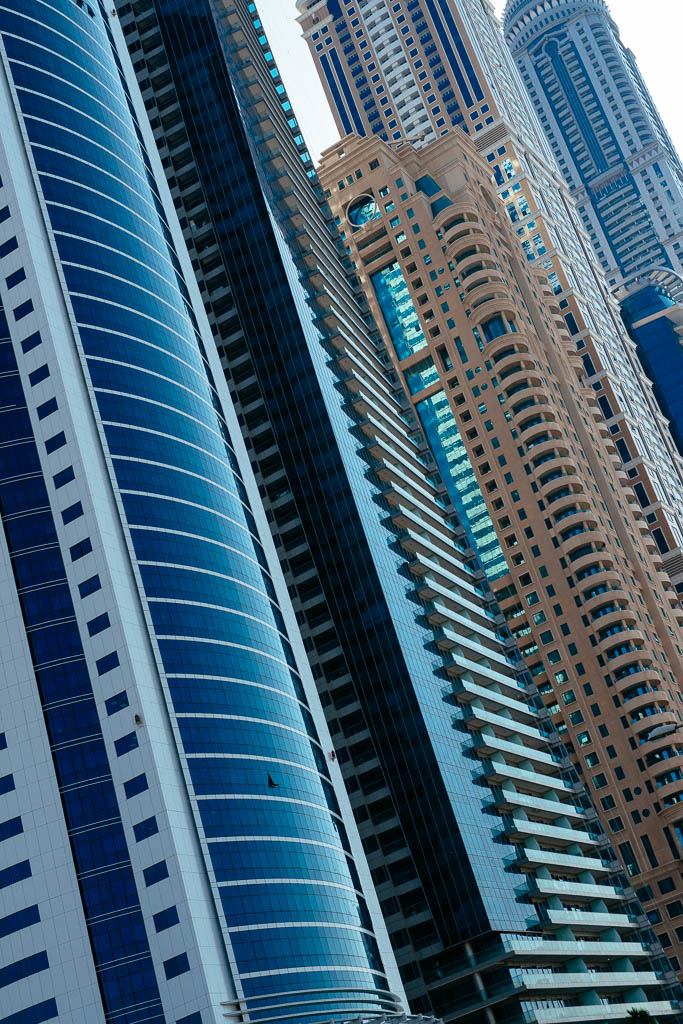 Those of us who elect the Dubai extension will leave from Sri Lanka and fly directly to Dubai, the epicenter of the United Arab Emirates and one of the safest cities in the world. Truly a cosmopolitan city, Dubai has the most skyscrapers of any city in the world. Beyond that, city planners have given unparalleled freedom to architects. The result is a photographer's paradise, with angles, reflections, spiraling towers, and architectural landscapes that are unmatched.
But our tour will definitely not be confined to architecture. We will be visiting mosques, capturing images from many vantage points, markets of all types, beaches, and more. Plus, we will have two evenings of night shooting in Dubai's exciting public spaces.
We encourage our clients to book flights on Emirates airlines, as the stop-over in Dubai is free and no visa is required for Americans and tourists from several other nations.
The cost of the Dubai extension is $2,300 USD.
Workshop fee: $7,650, which includes hotel, transportation to and from the airport, a professionally driven, air-conditioned bus, a guide, porter and meals (see description page). Healthy snacks and bottled water are provided as part of workshop fee. Airfare is an additional expense. Single supplement is $1,025 additional. The Dubai extension will be handled after your deposit is received.
Once you are registered, you will receive an email detailing what time to arrive, what gear to bring, what to wear, and other information.
Your $3,000 deposit is fully refundable until December 15, 2017. At that point the balance of the workshop fee is due; you will receive a notice to that effect.
Thank you in advance for signing up.